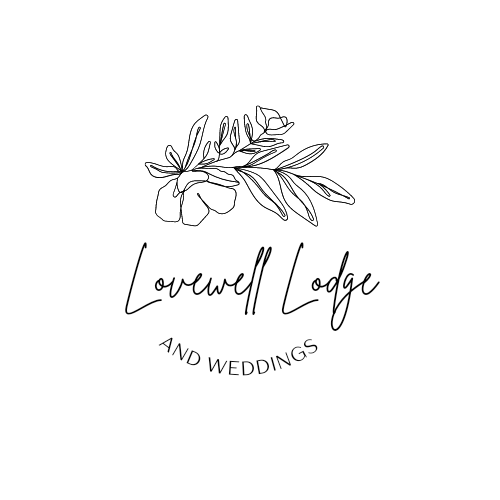 For the Wedding day of your Dreams
At Lovewell we are happy to host weddings of all styles and sizes.
Our One Day only package lets you have the intimate wedding of your dreams in front of your nearest and dearest family and friends.
Please note this package is nonnegotiable. If you are in need of more time for rehearsal or overnight stay, please consider our larger package for $3800-$4,000
Our Package(s) & Prices are subject to change. All contracts signed with us will remain the same.
A) ONE DAY ONLY: Rent the venue from 9 a.m. until 11 p.m. up to 140 guest includes cabin to get ready in. Does not include a Friday rehearsal.
$3000 tax included.
I⁶